There is a nifty Chrome extension that can be used as an alternative to a modified hosts file for easily reviewing your sites prior to changing DNS.
This extension can be found here:
https://chrome.google.com/webstore/detail/virtual-hosts/aiehidpclglccialeifedhajckcpedom
Once installed, you should see a button in the upper right corner of your browser window that looks like this: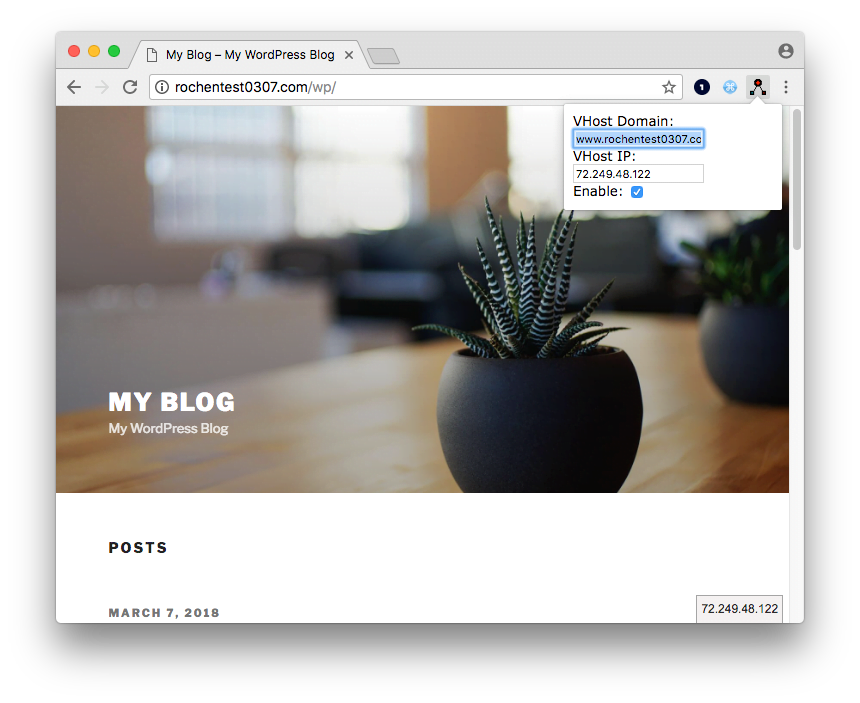 When you click the button, you should see three options available:
VHost Domain: You'll enter your domain name here. Note that if your site redirects to the 'www' subdomain, be sure to specify 'www.yourdomain.tld' here.
VHost IP: This is your account's public IP address, which can be found in your MyRochen 'Manage Hosting' page for the plan, or via the 'System Information' page in cPanel.
Enable: Leave this ticked to activate the extension, or disable it when not needed.
Now you can simply navigate to your domain in your browser and it should load from your Rochen IP. You'll notice the IP address is what is shown in your browser's location bar, but what you have set as the "VHost Domain" is actually being sent to the server when you request a page.