When you register a new domain with Rochen, or transfer an existing domain to your Rochen account, it will be set automatically to auto-renew.
Once a domain is registered, it's unfortunately not possible to just cancel it out right, and have it no longer exist. Per ICAAN rules, all domains must fulfill the full course of their registration period.  To unburden yourself of a domain that you no longer you want, you  can stop it from renewing, so that it naturally expires at the end of its current registration period.
To stop the domain from renewing, please follow these steps:
1) Log in to you're My Rochen portal account
2) Go to "Manage Domain Names"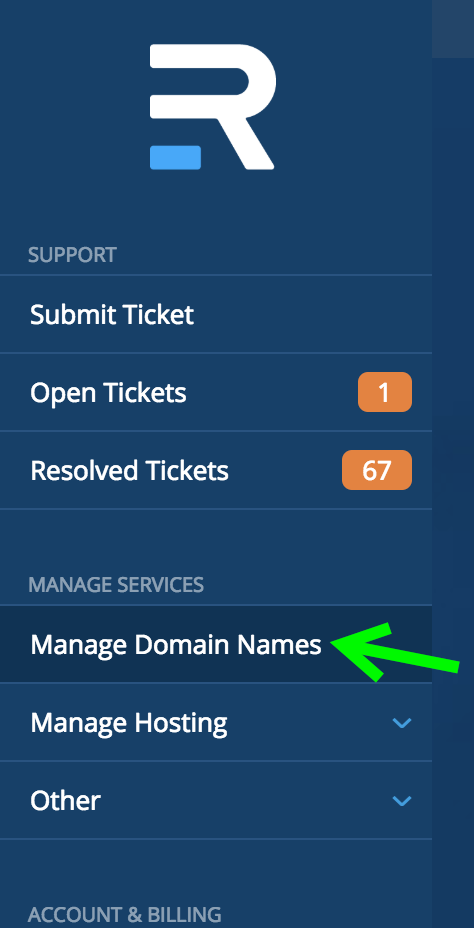 3) Click "Manage" beside the domain that you wish to let expire


4) Beside "Auto-Renew", click on the "enabled" link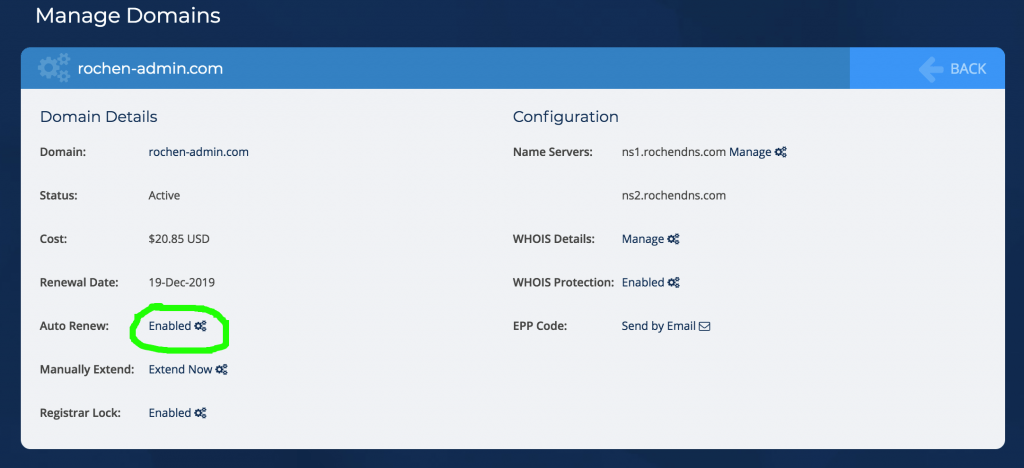 5) Click on the "Disable Auto-Renew" button
Once the steps have been completed, you'll see a green 'success' message letting you know that the auto-renew status has been updated.
There will also be a yellow information message, letting you know that auto-renew is disabled. This message will be on display as long as the domain remains active with auto-renew disabled. It will go away when the domain expires.

The domain will remain in your account as 'active' until its natural expiry date. Once past its expiry date, its status will change to 'cancelled'.