Upgrading to host with Rochen is easier than ever with our assisted migration service now being included free with all plans.
If you're transferring to Rochen from another host our experts can professionally transfer up to 10 sites free of charge. We can assist with transferring WordPress, Joomla and Drupal sites. Other types of sites can normally be easily migrated too, so if you're using a different web application please contact us and we can advise if we can help with the transfer.
During the checkout process select either WordPress, Joomla or Drupal under "Account Application" followed by the free "Assisted Migration" option. A technical support ticket will then be opened to coordinate the migration of your primary site. For any additional sites or custom transfer requests simply open a ticket once your new Rochen account is active.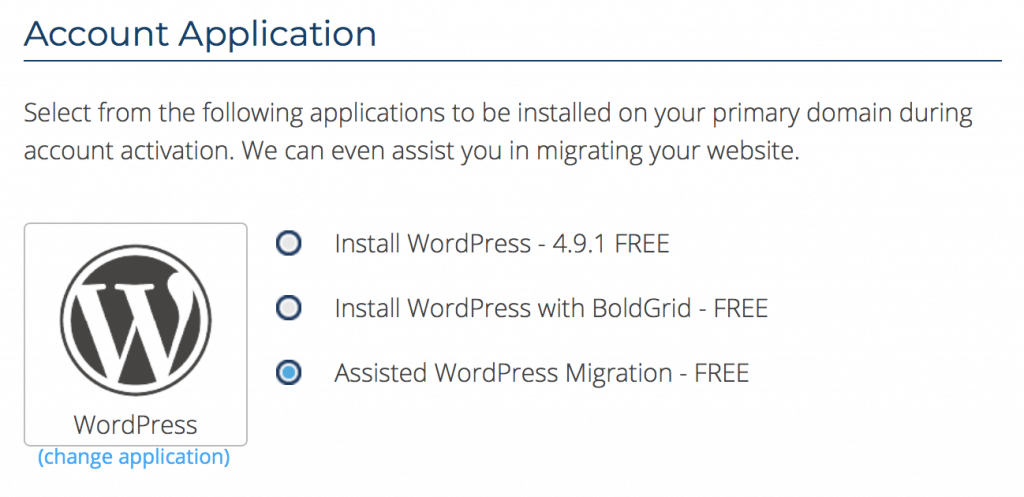 Screenshot of Rochen checkout process.
After everything has been migrated to Rochen you will be able to test to ensure your site works as expected using a temporary access URL provided by our team before making the final DNS cutover of your live domain name.
Rochen's Managed Cloud Servers (MCS) offer full "Launch Assistance" that includes "Assisted Migration" as part of this service. Regardless of the plan you select, our team is here to ensure your move to Rochen is as easy and painless as possible.