For more than a decade, most of our business has come from word of mouth referrals. We're proud to be able to display so many positive reviews of our team members' great work, and we're exceedingly grateful for the amazing customers that we get to work with every day.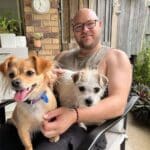 What Else Our Clients Say
All of our plans come with a complete risk free 30 days money back guarantee. If you have any questions before signing up, please let us know.