If you've decided to transfer your domain name to a different registrar, please follow the steps below to complete the process.
Non .uk domains
Non .uk domain require an EPP code or Authorization code for the transfer process.
1) Go do the "Manage Domain Names" section in your My Rochen customer account: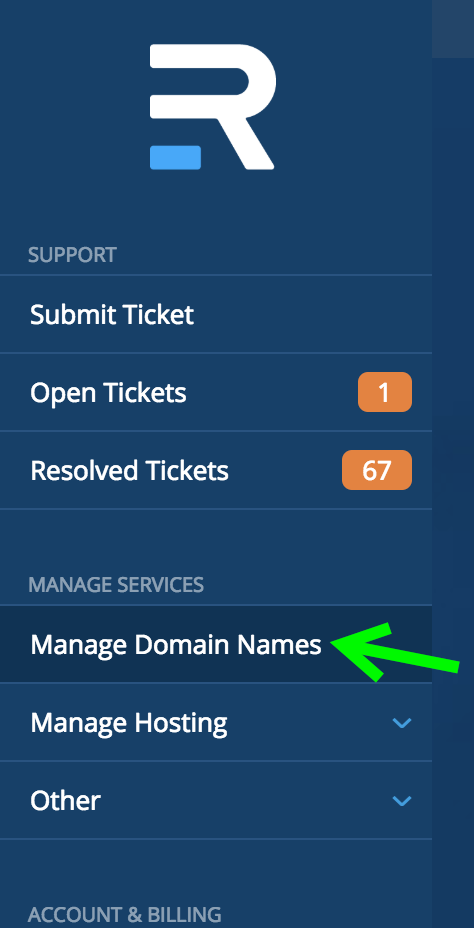 2) Click on the "Manage" button beside the domain that you wish to transfer:

3) On the next screen, click on the "Send by Email" link beside "EPP Code"
4) Once complete, a green 'success' message will display and your domain will automatically be unlocked.
When you receive your EPP code via email, you can provide it to your new registrar and they will use it to complete the transfer process on their end.
.co.uk and .org.uk Domains
To transfer a .uk domain away from your Rochen account, and over to a new registrar, please open a support ticket to request that we update your IPS tag for you.
In your ticket, please provide the IPS tag of your new registrar.
While it is common for a transfer to complete within just a few days, or 24 hours, all domain transfers are subject to a transfer period of 5 to 7 days.